Amidst the complicated epidemic situation, we are still maintaining daily production activities, but we also do not forget to remind each other to always be ready in the prevention of the Covid-19 epidemic. One day of working as well as anti-epidemic of Biophap farmers have never lacked of the following steps:
1, Before working : To ensure safety in production, everyone on the farm fully implements hand washing, wears masks and gloves. After work, the first thing is to clean and disinfect before entering the house.
2, During working hours, we always keep a distance of at least 2 meters from each other when we are on duty in the same area.
3, In free time, it is still important to eat organic food and maintain a positive mindset because if you keep your fears inside, it will create more negative effects for yourself and those  who around you.
Although the epidemic has taken many things away, during this epidemic season, we have a lot of time to go back to ourselves to recognize the good things, what needs to be fixed, and do the things that we promised to do when we have time. We spend more time talking, exercising by practicing yoga, reading books, exchanging and understanding each other better.
And you, what have you done to maintain your active lifestyle during this pandemic? Please "comment" to let us know.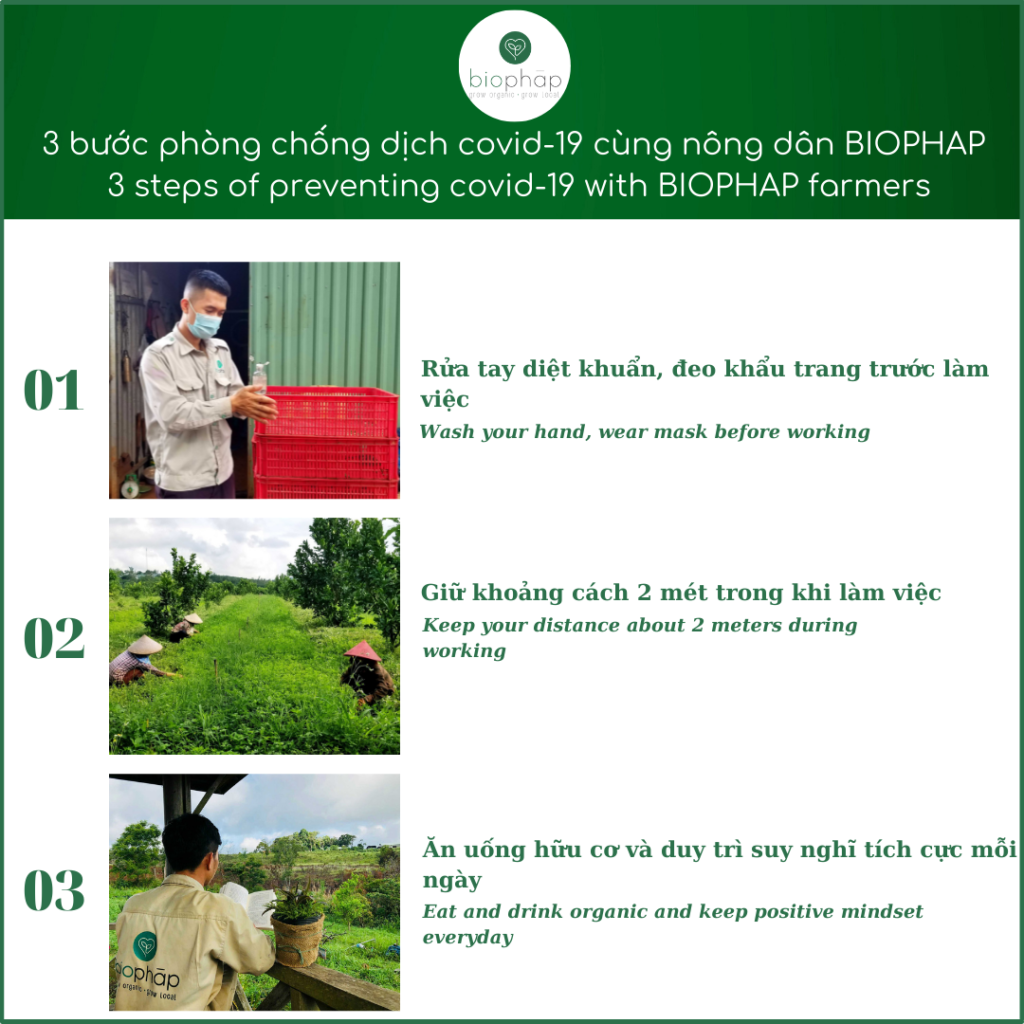 #BIOPHAP #Climate_Smart_Agriculture #Agroforestry #Biodiversity #Smart_Farmer  #Organic #EU #USDA #Fair_for_Life #smart farmer #life on farm #lockdown #covid19 #positive_thinking